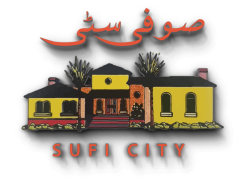 The Malik family has a 150 year old affiliation with the city of Mandi Bahauddin, dating back to the days of Malik Sufi Din Muhammad (also known as Sufi sb). It is in his honour that the area of Sufi Pura was named in the district, and ialso in his honour the post office was given the name of Ab-e-Hayat. He lay the foundation stone of the Jamia Masjid and was also well acclaimed as a writer, chemist and entrepreneur. Sufi sb made many great contributions.
His lineage continues to work hard for the people of Mandi Bahauddin in a impact focused manner, steering away from any political ambitions. The team behind Sufi City is fully determined as Sufi sb was to bring about positive change in the region.
Sufi City has made a mark in the real estate housing and infrastructure sector in Mandi Bahauddin because of being one of its kind developments. Being a differentiating real estate development in Mandi Bahauddin, Sufi City is recognized as the most estimable and innovative real estate development trademark. Accredited with introducing modern community living to Mandi Bahauddin, Sufi City's proud legacy includes countless satisfied customers.
Sufi City continues to command authority and credibility in Mandi Bahauddin real estate and housing sector since the last decade. With this illustrious history, Sufi City enjoys a sound reputation and indubitable trust of large customer base.
Founder of Sufi City, Dr. Mahrukh Ali Malik has paved the path to reinvigorate the real estate sector in Mandi Bahauddin. Under her sagacious leadership and innovative approach, Sufi City started its journey in 2006 by introducing compound community living along with executing modern residential and commercial projects. Her entrepreneurial strength, erudition and innovative approach has brought to life many novel construction techniques and concepts that laid the foundation for the state-of-the-art real estate projects, promising exceptional results.
The idea behind Sufi City was to earn hearts and trust by providing contemporary and comfy housing development in the city that has been ignored despite its cultural heritage.
The project is dedicated to Sufi Malik Muhammad Din Awan, who holds an eminent repute and recognition for national literary and journalistic contributions.
Sufi City capabilities include architectural and urban planning, construction planning and management, infrastructure development, construction and development, project management as well as marketing and sales management.
In addition to the local clientele, Sufi City has always enjoyed a special relation of trust and assurance with its overseas clients. Pakistanis living in the Middle East, Europe, Canada, Australia, USA and other parts of the world have always shown sheer confidence in Sufi City Housing. Sufi City provides comprehensive assistance and services to its overseas clients which help them in making right property buying decisions.
The foundation laid by the Maliks is now strengthening in parallel under the charismatic leadership of Dr. Mahrukh Ali Malik and Mekaeel Malik, who strive to promote the tradition of unrivalled quality brand in the sector. The projects of Sufi City are memento of its ever-increasing capabilities in delivering quality construction to its customers.
Due to the organization's strong partnerships, heritage, attention to detail and understanding of customer needs, Sufi City is one of the best in the business and the journey on this highway of success will continue in times to come.
OUR VISION
We envision setting a benchmark for service excellence in the real estate world and want to bring affordable luxury to the lives of people who trust us.
CEO
Dr. Mahrukh Ali Malik, the CEO of the Weaverbird group of Companies (the parent company of Sufi City) is a well-educated and competent individual. Having completed her MBBS from the prestigious King Edward Medical College in Lahore, she was trained as an Ophthalmologist. Following a few years in medicine, she decided to then complete her MBA from LUMS.
In addition to Sufi City, her other entrepreneurial endeavours include Instaprint, Mall94, M7 and Sufi Builders; ventures that have been widely recognised by the business community in Pakistan to be a beacon of change and innovation in their sectors.
Additionally, she currently serves on the boards of multiple educational and charitable institutions, having previously consulted for the Asian Development Bank.
Her mission when she initiated Sufi City was to give people of Mandi-Bahaud-Din a dream housing development where they have every amenity available and to contribute towards the real estate industry.
Director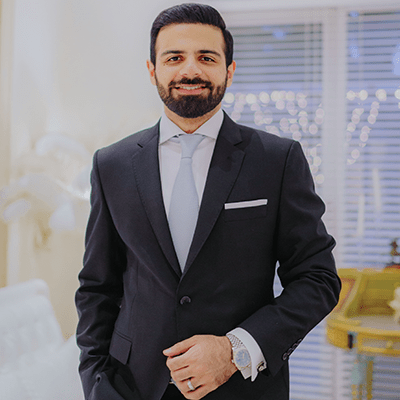 Mekaeel Malik, the COO of the Weaverbird group of companies is also acting as the COO at Sufi City. Having completed his early education from Aitchison College in Lahore where he was awarded a full college blazer for excellence in academics. He then went to the United Kingdom to complete Bachelors in Engineering with Business Management from the University of Warwick where he graduated with Honours.
Following the completion of his education, he joined the world's largest investment bank; JP Morgan. He worked at their European headquarters in London on the Sales and Trading floor for almost 3 years, till the day he got promoted, following which he immediately resigned and decided to move back to his home country with the aim of utilizing the knowledge gained abroad in helping enhance business back home.
Most recently, Mekaeel had the honour of completing his MBA at the University of Oxford, where he worked tirelessly after being elected as the Academics Officer, and spent a great deal of time focusing on enhancing access for Pakistani students to Oxford.
Mekaeel has lent his knowledge, skills and sage insight to make Sufi City a laudable real estate development project. He endeavors to make it bigger and better.